Hello!
I wanted to share another Organic panting sonoma project with everyone. As you know I ve been painting with the most amazing products in the world for 10 years now. These products I use are not being offered to anyone in Sonoma or the Northbay that Im aware of. Â There are a limited number of painters who would even have a clue to what Organic Painting is. Â For years Ive been installing these amazing products in my clients homes, Â and offices. Â Until now i've been spreading the word one client at a time. Â Today I thought I would write about the benifits and upside of switching from your traditional acrylic and petro chemical based paints, and convince you to come on over to the natural and friendly side of the industry. I placed a couple photos below of recent work performed using these products. The products I use are the best in the world. I have a vast experience using these on walls, ceilings, furniture and cabinetry! Â Ive installed specialty rooms and furniture that have been showcased on television and enjoyed by T.V. and Movie personalities. Ive created unique finishes for kitchens and commercial sites also. I enjoy working with these materials and my clients can see and feel the difference as they walk into a room. The mineral in these products provides more light reflection and the walls have a warm glow to them that is spectacular to see.
The products are BIO (bio-logical), made from nature. They are not acrylic or latex paints. The products I use are derived from minerals and eco-sustainable resources … not petroleum resources. My vendor has spent years collaborating with biologists and chemists to create innovative finishes and figured out how to use ancient paint technologies to adhere to modern surfaces using a clean, modern, mineral based technology – the newest technology since the introduction and proliferation of petroleum based products.
No other paint company has done this. Even those that say they are organic, eco-friendly or green are still referring to acrylic or petroleum based products that may contain petrochemicals, phthalates, biocides, high levels of TVOC, and always a certain amount of VOC. A mineral paint is a game changer for healthy environments and a healthy planet. The paints are non-toxic and do not cause or aggravate asthma, do not contribute to Sick Building Syndrome, do not cause cancer or affect immune systems, and are hypoallergenic.
The EPA Ranks Poor Indoor Air Quality Among The Top Five Environmental Risks To Public Health And Estimates That Indoor Air Is Two To Five Times More Polluted Than The Outdoors
Redefining Standards In The Paint Industry.
My Vendor is the first paint manufacturer in the world to have thirteen interior and exterior paint products Cradle to Cradle Certified™ Silver v3.1. The Cradle to Cradle Products Standard is a multi-attribute, continuous improvement methodology that evaluates products across five categories of human and environmental health. It is administered by the Cradle to Cradle Products Innovation Institute℠ created as a framework to move the ideas forward from William McDonough and Dr. Michael Braungart's manifesto, Cradle to Cradle: Remaking the Way We Make Things.
The process is stringent, transparent, administered by a 3rd party, and represents the most comprehensive certification for sustainability and human and environmental health possible in the building industry. It sets a new standard for green certifications. ROMABIO's approach is truly Cradle to Cradle, originating from nature with innovation in performance and design of formulations unlike any other paint products.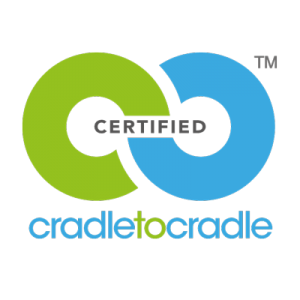 Feel free to reach out and ask me any questions you may have about your home or office. Im available to help you create the warm and inviting spaces you deserve and provide you with a level above the rest in my service and in the quality of the products I offer.
Ezra Pucci
Amormino & Pucci Painting co.
1707-227-6866